Unfrozen Studio receives investment from GEM Capital
12.08.2021 13:00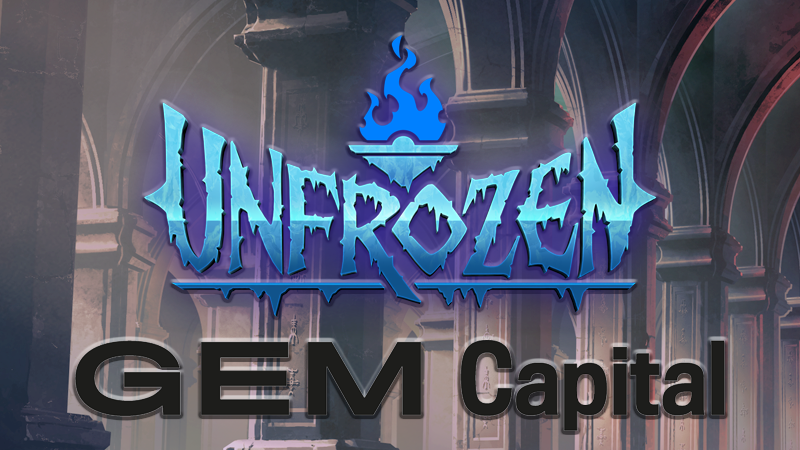 Hello friends!
We are pleased to announce some good news: our studio has partnered with GEM Capital, received investment for further development and is actively working on a new project.
The investment company GEM Capital has invested $1.7 million in the game studio Unfrozen.
As you may recall, our first game,
Iratus: Lord of the Dead
entered Early Access on Steam in July 2019, becoming one of the most commercially successful indie projects of the year with origins in CIS. The official release of the game was in 9 months. It was in the Steam sales leader chart for more than a week. The project was enthusiastically received by the public, as evidenced by the high ratings and positive reviews from players and critics. In late October 2020, the first DLC was released -
Iratus: Wrath of the Necromancer
- which also received good ratings.
Daedalic Entertainment
from Germany was the publisher of both projects. More than 300 thousand copies of the game have been sold so far, which makes it one of the most successful releases in its genre.
"
We are delighted to announce this deal. Unfrozen has gone through a difficult early stage for any young studio: they have assembled a strong and dedicated team and released their first product. The studio has proven that it can create commercially successful games with competitive budgets. Now the team is setting even more ambitious goals. It's time to continue growing, creating new worlds and launching new games with bigger budgets. We are ready to help Unfrozen achieve its goals,
" said Kirill Gurskiy, head of games and entertainment at GEM Capital.
Our CEO and Unfrozen founder, Denis Fedorov, commented, "
We welcome GEM Capital among our shareholders. Unfrozen studio is actively growing and we are optimistic about the future. The investment from GEM Capital will help us strengthen the team and eventually develop multiple projects in parallel. The Iratus franchise will continue to evolve. With the experience we have gained over these years, we want to develop even more complex and engaging games. We can not reveal all of our cards right now, but we promise to continue to improve the quality and continue to excite our audience with ambitious announcements and releases
."
Unfrozen is currently working on a new, as yet unannounced project, the details of which we can not reveal yet, but we will be sure to share them with you later. Nice little teaser: multi-award winning Alexandra "Alphyna" Golubeva is responsible for the narrative and plot of the new game. Alexandra is best known for her work at Ice-Pick Lodge, Disco Elysium localization as well as translating the Blood, Sweat and Pixels book into Russian and many other projects.
Of course, the studio will continue to support Iratus: Lord of the Dead support, so there is no need to worry about the future of our first project.
Thank you for your trust and attention: thanks to your support, we can scale new heights! We will do our best to make decent games that will bring you many hours of fun and the most pleasant experience!