Iratus: Lord of the Dead arrives on Steam Early Access this July
02.07.2019 17:58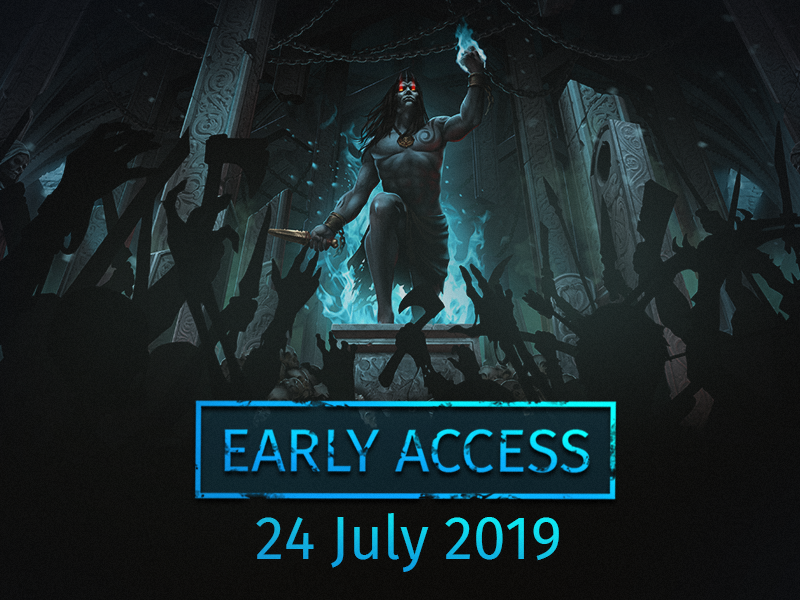 We are excited to announce that our delightfully evil roguelike RPG Iratus: Lord of the Dead will launch into Steam Early Access for Windows PC on 24th July. Inverting the classic fantasy RPG tale, Iratus: Lord of the Dead casts players as the newly resurrected necromancer Iratus on a bloody quest for vengeance against those who imprisoned him in his underground tomb.
Wielding an array of occult powers that would make the most talented conjurers recoil in terror, Iratus can use the blood, guts, bones and souls of vanquished enemies to create monstrous pawns to serve as his own personal army. With four different skill trees to master (Alchemy, Magic, Ire and Destruction) and nearly 100 different minion skills to unlock, players will have plenty of options to defeat their foes in turn-based combat and the giant dungeon overworld.
With permadeath affecting not only minions but enemies as well, Iratus: Lord of the Dead challenges your strategic prowess on all fronts. Body parts and essence are a finite resource in the overworld, so you'll need to think carefully about what you conjure and how it'll help you exact revenge.
In early access:
Be EVIL: Play as the villain and use dark necromantic powers to crush your heroic enemies.
Advanced turn-based battle system: Learn your enemies' weak points, exploit them with physical and magical abilities, and attack their minds to drive them insane.
Combat and choices with consequences: Classic roguelike features including character permadeath.
Craft your army from the body parts of dead enemies: Select from 16 different types of undead minions like zombies, vampires, mummies, banshees and more with nearly 100 unique talents.
Choose from four types of necromancer talents that change the way you play, including Alchemy, Magic, Ire and Destruction.
Intelligent enemy AI and multiple difficulty levels to challenge even experienced RPG strategists.
Expand and improve your underground lair with necromantic powers.
Detailed stylized 2D graphics evoking classic dark fantasy atmosphere.
Standout voice acting from Stephan Weyte, who played Caleb in the celebrated Blood franchise.
Iratus: Lord of the Dead will be continuously updated and expanded throughout early access with new content, features and improvements. To stay up to date on the latest developments in this exciting dark fantasy RPG, please visit the Iratus: Lord of the Dead Steampage.