Minor bug fixes and Russian voiceovers
30.08.2019 12:28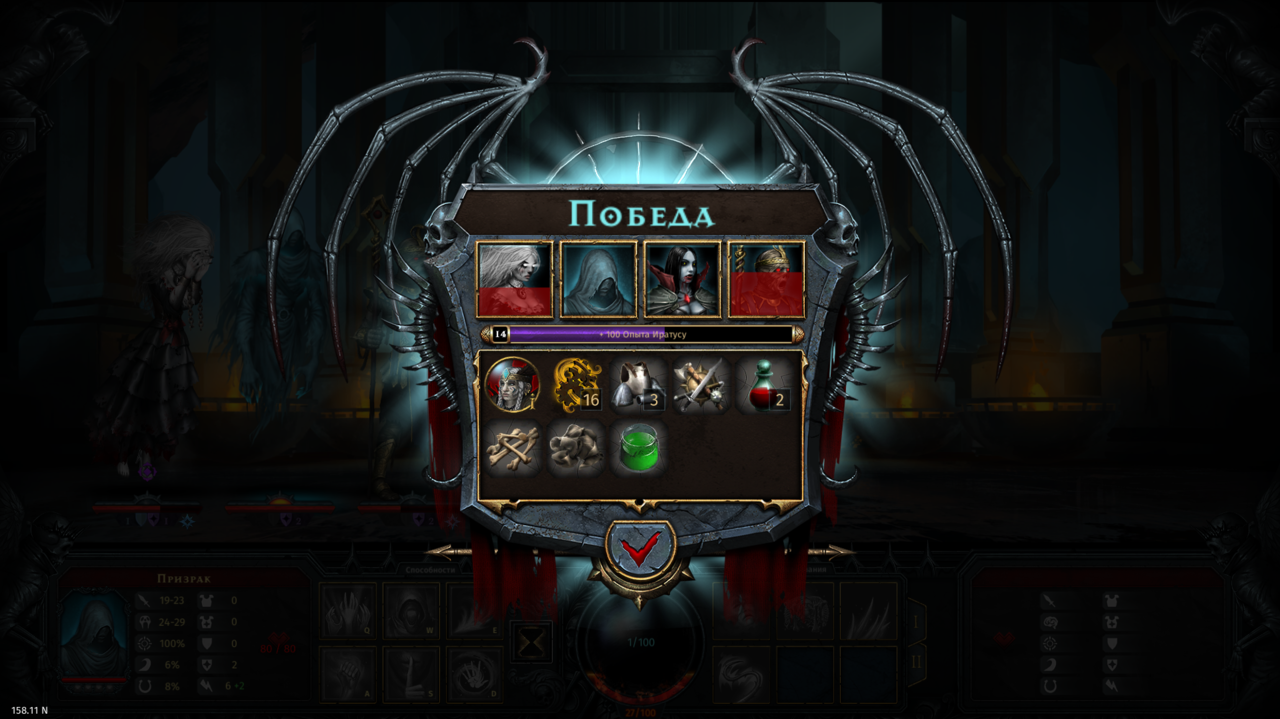 New game version with Russian voiceovers by Dmitry "Goblin" Puchkov and Vladimir Antonik is finally published! Lets update, try it, enjoy and choose your favorite Iratus voice!

Also, there are some bugs fixed:
[Dhampir] Enemy Dhampir feature is now working correctly after minions retreat
[Fire Elemental] Fire Elemental "Self-Destruct" no longer counts for the Ghoul's unlock
Fixed a bug when the skills tips stuck to the cursor
Fixed a bug when the scouting tooltip display above all other map events
Fixed minor bugs.