New content preview: V floor
06.04.2020 20:54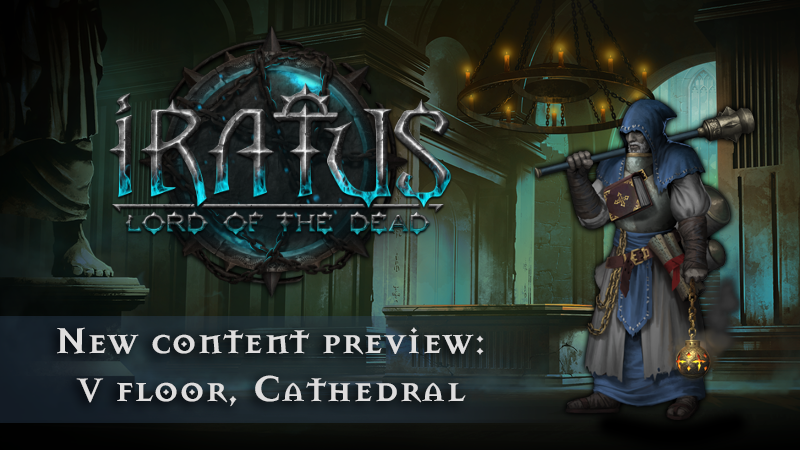 Hello, necromancers!
We hope you are alive and kicking and don't leave your lair unless necessary. At this moment, we are completely immersed in the final preparations for the release. So it's time to open the veil of secrecy of the final location — the Cathedral.
The Cathedral is the heart of the Order's power. From here the Grand Magister commands his forces and enjoys dominion over the surrounding lands.
Some new "defenders" of the last frontier who will stand in the way of Iratus:
Be safe and wait for the news and updates in the near future, there will be a loooot of them soon