The Campaign is Complete! Thank You All!
25.06.2018 11:46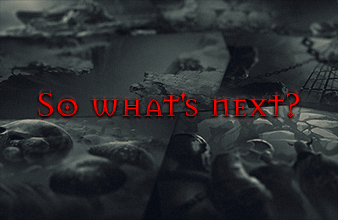 So what's next?

Well first, we need to get all of our backers a backer-exclusive Discord title. To do this, we will create a separate announcement that's for backers only. In the announcement, simply post with your Discord username and we will change your title to "".

Next, we have the closed alpha that's scheduled to begin on July 1st. Again, there will be a separate announcement that's aimed at backers who pledged enough to get access to the alpha (early bird amount was $42. After the early bird ended, it went up to $45).

We will distribute alpha Steam keys via DM through our Discord channel. If you haven't already joined, you can do so via this link: https://discord.gg/UzZv25Y

Once the alpha period is complete, we will work on a date for the closed beta. This will happen closer to the launch later this year. Distribution of beta keys will work the same way as they will with the closed alpha.

That's all for now! However, we are working on a lot of cool things and as a result, we will have plenty of updates to share over the coming months.

Thanks again to everyone that supported us! We can't wait for you to experience the complete version of Iratus: Lord of the Dead.